Medical corrugated pipe extrusion line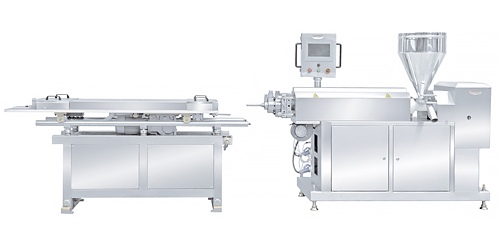 Characteristic
Extrusion Head: Corrugator with special structure insure the uniorm inner and outter wall of corrugated pipe.
Corrugator: closed chain structure of mould,made of high quality aluminum alloy. Ultra strengh,wear resistance and perfect heat removal are also the outstanding feature.
The whole line is controlled by Man-machine control system and high automation, steadily operation,compact structure and low abrasion.Easy to use as well.